Pre-schoolers 3.5yrs to Prep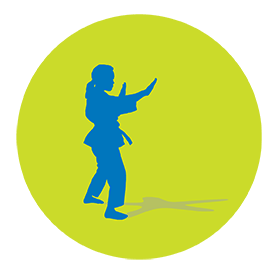 Martial Journey Micro Ninjas
self-defence for pre-schoolers
Martial Journey Micro Ninjas
self-defence for pre-schoolers
Martial Journey Micro Ninjas
self-defence for pre-schoolers
Martial Journey Micro Ninjas
self-defence for pre-schoolers
Play-based learning
Reflex & co-ordination
School-ready
In our Micro Ninja classes, we aim to stretch the attention span of our students through structured play where they need to listen and follow instructions. They learn basic self-defence, such as: falling safely, guard positions, getting out of the way, using their voice, and basic striking techniques. We finish each class with storytime that challenges them to consider right and wrong behaviors.
Our Micro Ninjas are graded within the class environment, earning stripes on their belts to mark their progression.
​
MICRO NINJAS class times




We're not hosting trial classes from 2 Dec 2023 to 15 Jan 2024
We wish you and your family the best as we wrap up the year. Stay safe over the holiday season and touch base with us in the New Year!
Micro Ninjas Introductory Trial
"My son loves the lessons. There's a great sense of family. The training sessions are well structured and very practical. All the staff and students are really helpful and kind."
C. Morison