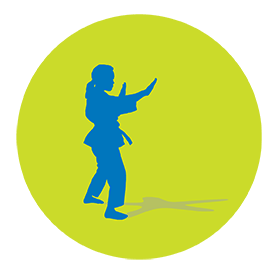 Martial Journey Mini Ninjas
Self-defence for kids
Martial Journey Mini Ninjas
Self-defence for kids
Martial Journey Mini Ninjas
Self-defence for kids
Martial Journey Mini Ninjas
Self-defence for kids
Fitness & co-ordination
Resilience & confidence
Although what we teach is extremely serious, having fun is equally important. Every class feels different because we're creative with our instructions, keeping our students enthusiastic. Witnessing our students accomplish something they didn't believe they could, gives us great joy.
​
Our junior syllabus starts with balance and defensive movements, progressing to various striking techniques, locks, holds, and ground defence in the advanced levels. Students learn accountability by being responsible for tracking their own progress. Stripes are earned in class. There are 3 grading opportunities each year.
MINI NINJAS class times



MON | 4:15pm to 5:00pm
TUE | 5:00pm to 5:45pm
WED | 4:15pm to 5:00pm
THU | 5:00pm to 5:45pm
SAT | 9:15am to 10:00am



Mini NInjas introduction sessions are held on Friday evenings. BOOKINGS ESSENTIAL.





Register your interest by completing our Intro Trial form and we will be in touch shortly with more info & next steps.





Download a PDF of

our full class schedu

le

.
Mini Ninjas Introductory Trial
"My son loves the lessons. There's a great sense of family. The training sessions are well structured and very practical. All the staff and students are really helpful and kind."
C. Morison