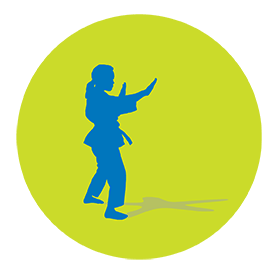 Martial Journey Mighty Teens
Self-defence for teens
Martial Journey Mighty Teens
Self-defence for teens
Martial Journey Mighty Teens
Self-defence for teens
Martial Journey Mighty Teens
Self-defence for teens
Self-defence & fitness
Confidence & leadership
We understand how crucial it is to have a secure foundation for your teens during their years of self-discovery. Martial Journey is a safe environment where they may challenge themselves and discover their vast potential.
​
Our teen students rise to the expectations of our adult syllabus, covering defensive techniques before progressing to striking, grappling, ground defence, and weapon defence. Stripes are earned in class. There are 3 grading opportunities each year.
​
Leadership roles are available from intermediate levels onwards, where they become an important role model for others.
MIGHTY TEENS class times



MON | 6:30pm to 7:15pm
TUE | 6:30pm to 7:15pm



We offer 2 Trial Classes for $30. BOOKINGS ESSENTIAL.





Register your interest by completing our Intro Trial form and we will be in touch shortly with more info & next steps.





Download a PDF of

our full class schedule

.
Mighty Teens Introductory Trial
"Chris and team care deeply about their students and have created a school that encourages personal growth and improvement in martial arts. Since training here, I have made wonderful friends and learned awesome things I never thought I would be able to do."
D. Price