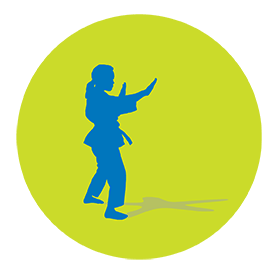 Martial Journey Adults Training
self-defence and fitness
Martial Journey Adults Training
self-defence and fitness
Martial Journey Adults Training
self-defence and fitness
Martial Journey Adults Training
self-defence and fitness
Fitness & agility
Lifelong art
Martial Art is a lifelong pursuit to be our best selves. We teach a style that focuses on self-defence. Everyone, no matter their gender, age, or ability, has the right to learn how to defend themselves.
​
Our classes are intensive. Our syllabus is extensive. However, each student progress at their own pace. Learn defensive techniques before progressing to striking, grappling, ground defence, and weapon defence. Rise to the challenge in a safe, friendly environment, where everyone can strive to be their best without diminishing others.
Stripes are earned in class. There are 3 grading opportunities each year.
ADULTS class times



MON | 8:00pm to 8:45pm
WED | 7:15pm to 8:00pm
THU | 7

:15pm to 8:00pm





We offer 2 Trial Classes for $30.

BOOKINGS ESSSENTIAL.





Register your interest by completing our Intro Trial form and we will be in touch shortly with more info & next steps.



Download a PDF of

o

ur full class schedule

.
Adults Introductory Trial
"Chris and team care deeply about their students and have created a school that encourages personal growth and improvement in martial arts. Since training here, I have made wonderful friends and learned awesome things I never thought I would be able to do."
D. Price